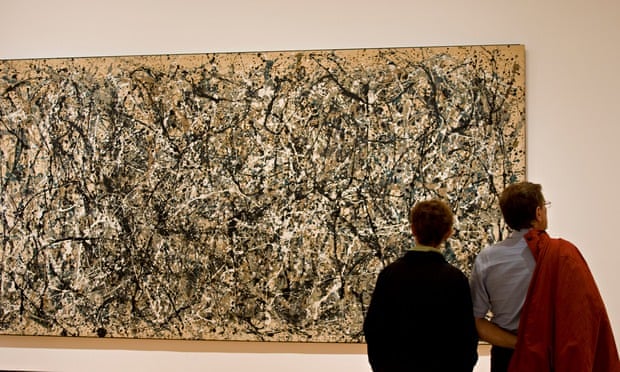 Pei-Shen Qian, acccused, along with two Spanish brokers, of conning New York art collectors, will likely escape extradition
Source: Artist at centre of multimillion dollar forgery scandal turns up in China | Art and design | The Guardian
Qian, who once painted portraits of Chairman Mao for display in Chinese workplaces and schools, arrived in the US on a student visa in 1981. He is said to have been discovered by Jose Carlos later that decade as he was painting at an easel on a lower Manhattan street corner. According to the indictment, he began copying works by artists such as Keith Haring and Jean Michel Basquiat, and forging the artists' signatures; then, despite knowing "they were essentially worthless imitations," Jose Carlos would sell the copies to galleries.
By the early 1990s, prosecutors say, Qian was churning out signed fakes from his home studio in Queens under instructions from the Bergantinos Diaz brothers and Rosales. In pursuit of authentic-looking forgeries, Jose Carlos is said to have bought Qian old canvases at flea markets and auctions, and supplied him with old paint.
He also "stained newer canvases with tea bags to give them the false appearance of being older than they really were", said the indictment, which also claimed that some works were subjected to the heat of a blow dryer, while others were left outside and exposed to the elements.
Works by other modern artists such as Robert Motherwell, Barnett Newman, Sam Francis and Franz Kline were also ripped off by Qian, according to prosecutors, who said he was found to own books and auction catalogues about the artists he copied.
They allege that throughout the 1990s, Qian was sometimes paid as little as "several hundred" dollars for each forgery, but that after spotting one of his creations priced far higher in a Manhattan art show, he "demanded more money" – and got it. By February 2008, Jose Carlos was allegedly writing Qian cheques for up to $7,000 per painting.
Far bigger sums of money, however, were involved when the trio of dealers allegedly sold the forgeries on to respected New York galleries. The prestigious Knoedler & Co, referred to as "Gallery 1" in the indictment, is alleged to have paid $20.7m for Qian's forgeries – and then made $43m in profit by selling them to wealthy collectors. A second gallery is said to have made $4.5m selling Qian fakes that it bought for $12.5m.